Die-Cut Sticker Design Essentials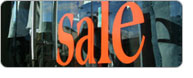 Die-cut stickers have incredible marketing value because they command attention from anywhere, any time. Die-cut stickers can be the difference between "in the money" and "nice try, honey," so every detail counts. By taking advantage of the finer nuances of design concepts, die-cut stickers can propel your brand or promotion to the next level.
Create stellar stickers with the following die-cut sticker design essentials:
Choose a meaningful shape and size
Your die-cut sticker should be shaped with meaning and influence in mind. You can choose a shape based on the focus of your die-cut sticker campaign. This could be branding or a specific product or service promotion. Depending on your die-cut sticker's intended application, you might also want to consider shape and size based on where the sticker is to be stuck such as a motorcycle helmet, for example.
Harmonize graphic and text elements with your die cut
Your graphics and text should work well within your chosen shape so that your die cut appears molded around them. An excellent example is a baseball-shaped sticker with red baseball threads in the design. Other ideas include a logo-shaped sticker, a dog-shaped sticker cut around a dog's image for a pet store or a hammer-shaped cut for a carpenter.
The possibilities for harmonizing your interior design with your die cut are indeed endless. For inspiration, play off the key benefits offered by your company. If you promote that you're a family-owned business that offers superb service, for example, your die-cut sticker might be shaped around a photo of smiling, working family members. Be creative and conceptualize many ideas before you commit so you can choose the design that has the most influence.
Contrast colors to stand out

This is especially true if you know the background color of the item your die-cut sticker will be affixed to. Harley-Davidson's orange stands out loud and proud against the majority of riders' black helmets, for example. If you're designing stickers for windows or a retail store floor, make sure you know the colors behind your sticker before you design.
If you don't know the background color, design your die-cut sticker with contrasting colors so it stands out against itself, which has the same effect. For more impact, try inverting colors: White text on a black background can be more eye-catching than the standard black text on a white background, for example.
Use a template
Die-cut sticker design can be tricky, especially if you're not sure how the press will print. To streamline the design process, use a die-cut sticker template that includes bleed lines, cutlines and safety areas so you can properly position your sticker layout. Pre-formatted die-cut sticker templates are also available in the right color mode (CMYK) and resolution (300 dpi). Choose from hundreds of pre-made die-cut sticker templates, or have your own custom die-cut sticker template created just for your project.
Stickers are excellent branding and promotional marketing tools, and die-cut stickers are even better because they easily command attention. The best die-cut stickers are designed with meaning, harmonized inside and out and make use of contrasting colors for killer impact. Follow these die-cut sticker design tips to craft stellar designs of your own.