Fashion Boutique Marketing: Ideas and Resources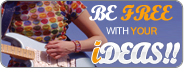 This article is the final article in a five-part series that details exactly what you need to market your fashion boutique and make it a success.
Creative marketing generates buzz, delivers value to your customers and increases profits for you. Try these creative fashion boutique marketing ideas and resources to boost your business this year:
Creative ideas
Host an event - A free wardrobe makeover contest or other event can be just what you need to draw crowds and stir interest in your fashions, styles and designs.
Invite a celebrity - Hire a celebrity to shop at your establishment during peak hours. Word will spread like wildfire.
Partner with others - Partner with hotels, restaurants, spas and other complementary but non-competing businesses to spread the message about your fashion boutique. You could go in together on a romance and beauty package or other incentive.
Resources

Here are a few links to fashion boutique marketing resources you can use to bolster business.
PsPrint - Full-service printing, direct mailing and mailing list generation.
Small Business Administration - Helpful guides, forms and sample marketing plans for small business. The SBA also supports Small Business Development Centers throughout the United States.
SCORE - The Service Corps of Retired Executives provides free advice in the form of online information and business counseling. Simply contact one of SCORE's volunteer members for business mentorship.
Global Fashion Association - A major player in the fashion industry, organizing runway shows and much more.
Modern Glossy - A great magazine-like resource for the fashion industry.
American Apparel and Footwear Association - An organization representing the interests of American companies in the global marketplace.
State fashion and retail associations - A quick online search will yield hundreds of state, regional, and local fashion, clothing and retail associations.