Freelance Marketing: Ideas and Resources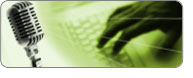 This article is the final article in a five-part series that details exactly what you need to market your freelance business and make it a success.
Creative marketing generates free media publicity, boosts brand loyalty, builds relationships with customers, enhances visibility, and ultimately increases sales and profit.
Creative ideas
Write for publications - One of the best ways to establish authority in a given industry is to author articles or opinion columns for relevant publications. This could be for your local paper's business section, a spot on a local radio or television program, or a column for a regional, national or trade publication. Alternatively, you can interview for articles online and off by getting in touch with reporters via the website Help A Reporter Out.
Give something for nothing - Word of mouth will become one of your most powerful advertising tools, so give services away from time to time to generate new business. Before you know it, your free customers will become paid customers and they'll pass your name on to others who need your services. You'll be swamped in no time!
Resources

Here are a few links to freelance marketing resources you can use to bolster business.
PsPrint - Full-service printing, direct mailing and mailing list generation.
Small Business Administration - Helpful guides, forms and sample marketing plans for small businesses. The SBA also supports Small Business Development Centers throughout the United States.
SCORE - The Service Corps of Retired Executives provides free advice in the form of online information and business counseling. Simply contact one of SCORE's volunteer members for business mentoring.
Freelancers Union - An online resource for marketing, insurance and hot topics within the freelance industry.
Freelance job boards/bid websites - There are literally hundreds, if not thousands, of freelance job boards that can be found online. These include, but are not limited to: