Mortgage Direct-Mail Postcard Tips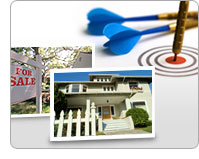 Mortgage companies have a lot of competition, so it only makes sense that the industry is making heavy use of direct-mail marketing strategies. The most successful and economical mortgage direct-mail potential is in postcard marketing. Postcards sent directly to potential mortgage customers are fine-tuned to affect response.
Here are some mortgage direct-mail postcard tips you can use when developing your next postcard marketing campaign:
Know your audience
If you launch a postcard campaign that simply blankets all potential mortgage buyers, you're likely to fall flat on your face. Different people take out mortgages for different reasons, creating well-defined sub-niches in the industry. Identify which niche your mortgage direct-mail postcard campaign is going to market and understand the segment that goes with it.
Are you selling FHA or RDA loans to first-time homebuyers? Are you helping homeowners upgrade to a second home? Maybe you're selling vacation home mortgages to retirees, or helping others refinance their mortgages for better terms or to cash out on equity. As you can see, the people that comprise each of these market segments have very different motivating factors, so your direct-mail postcard must speak to the specific needs and desires of those within its marketing niche.
Get a great list
Once you know who you will be marketing to, you need to compile a great mailing list full of highly qualified candidates. Demographics come into play here. You can use the tools available at PsPrint to help create a targeted mailing list based on age, gender, income, location and other indicators. You can also approach associations, clubs and even real estate agents who might have lists of people seeking a mortgage.
Offer value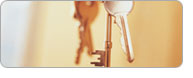 So, you're going to send a postcard espousing the benefits of taking out a mortgage with your company, offer a free consultation and sit back and wait for the phone to ring, right? Chances are you'll be waiting awhile. The free consultation is passé at best, expected by most and relatively worthless at worst. Instead of offering to speak with your potential clients, you should offer to teach them.
Put together a great seminar on how to buy a first/second/vacation home, or on how to refinance to build equity. Provide a method of signing up for the seminar - via a website form, for example. Make sure you tell your prospects exactly what they can expect to get from your seminar: "The Keys to Your First Home - Secrets to First-Time Homeownership." If you don't have the resources to conduct a seminar, offer a free report via mail or downloadable from your website instead. Make sure you collect contact information so you know you have a qualified lead (and you can track the response rate of your postcard campaign).
Print wisely
The goal of any business, including the mortgage business, is to make money. For maximum return on investment potential, don't spend too much on printing and mailing your postcards. Online printers such as PsPrint have made state-of-the-art postcard printing affordable. They look great and they can handle your mailing needs (check prices instantly at PsPrint, where you can print 1,000 postcards for around $50).
Mortgage direct-mail postcard marketing is a powerful way to increase business. Identify your audience, their goals and motivations; offer something valuable and keep printing costs low (but still look great), and you'll be on the path to success in no time.