Musician Marketing: Copywriting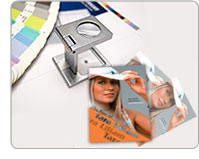 This is the third article in a five-part series that details exactly what you need to market yourself as a successful musician.
It's all about the music, right? Wrong! If you've read this guide to this point, you know that musician marketing is as much about image and marketability as it is about tonal quality and creativity. To that end, copywriting plays an important role in how you're perceived by fans, executives, venues, the media and anyone else who might be able to help you further your career. Here's what you need to know about copywriting for musician marketing.
Four steps for writing winning musician copy
1. Craft a powerful headline - Your headline should not only introduce who you are, it should reveal the experience your fans can expect when they attend your show. Don't just say "Billy Bob will be on stage," say "Revisit blues culture and spend an evening at Billy Bob's Blues Show." See the difference?
2. Highlight your benefits - This is a boat many musicians miss: What are the benefits of coming to listen to you, of buying your CD, etc.? You have to tell your fans - your customers - why you're worth listening to. This is especially true if you're new and do not yet have a foothold with past popular songs.

3. Develop an incredible offer/make a poignant point - Present your pitch as an offer, not as a request for money. You don't want your fans to "buy" tickets: You want them to rock out with one of the coast's (or midwest's or whatever) best blues bands ever. That's an offer, not a request for money.
4. Motivate with a call to action - You have to tell your fans what to do next: where to get tickets, how to get a discount, etc., to encourage sales.
Example musician postcard copy (for an upcoming concert):
Revisit Blues Culture and Spend an Evening
with Billy Bob's Blues Show
King. Clapton. Marvin. Otis. Experience the sounds of the blues like never before when Billy Bob takes you on a journey through blues history - from the 1930s to contemporary blues styling, you'll leave enchanted by the story of American blues. And you'll dig the music, too.
Reserve your seats before June 1 and get 15% off. First-come, first served!
Call 555-555-5555 or visit www.billybobsbluesshow.com to reserve your place in blues history today.
Billy Bob's Blues Show
American blues: revisited, remembered, replayed