Musician Marketing: Distribution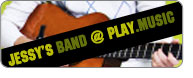 This is the fourth article in a five-part series that details exactly what you need to market yourself as a successful musician.
Telling the world about your musical talents and demonstrating that they do, indeed, want to listen to you takes time, dedication and intelligent distribution. Here are some tips for musician marketing distribution:
Direct mail
Direct mail is one of the best ways for new musicians to get in front of your target audience. One reason is that surprisingly few musicians take advantage of the proven power of direct-mail marketing, so there's far less competition to get in your way. Send your campaigns to likely listeners who fit your fan demographics; and send your band/musician press kit to radio stations, television stations, print media, venues, record labels and studio execs.
Repetition is crucial to direct-mail success, but you don't want to overdo it. For musicians there's a fine line between being aggressive and becoming a nuisance, so carefully choose who you should send your direct-mail marketing pieces to and why.
Here's a sample direct-mail marketing campaign for musicians:
Week One: Send a free CD with a couple of your best songs on them and/or a postcard with a URL to download two of your best songs for free.
Week Six: Send a flyer that announces your upcoming show at a local venue. Hold a contest for someone to win a VIP backstage pass with you.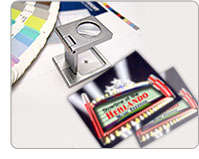 Week 12: Send a calendar that showcases you and/or your band as musicians, at your favorite venues, striking poses that fit your musical genre, etc.
Week 18: Send another flyer that announces another upcoming show.
Week 24: Send greeting cards to your fans - anyone who has gone to a show, signed up for your online newsletter, or who has otherwise responded to your direct-mail marketing campaigns.
Week 30: This should be done consistently depending on where you're playing: Send press kits to local media, radio stations, television stations, venue managers, record labels and studio executives.
Advertisements
Advertise with flyers and posters on bulletin boards, billboards, walls, under windshield wipers, and as inserts in newspapers, magazines and other publications. Take out ads in radio, television, print and online programs. Deploy a street team to hand out flyers and stickers. Also, host or sponsor an event or publicity stunt to get free PR.
Following up
Test, track and tweak: These three Ts will help you develop winning musician print marketing campaigns. Always test different variations of your marketing materials on small portions of your mailing list before launching the full campaign. Sometimes a single word change can make a big difference in your return on investment.
Keep a database of your fans, and evaluate recognizable trends so you can customize your pitch, which will allow you to make intelligent marketing decisions based on honest, proven statistics. Remember that music is a business, and if you treat it as such you'll vastly increase your chances of building a sustainable fan base that opens many doors for profitability as you grow.