Nightclub Marketing: Ideas and Resources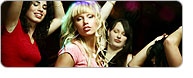 This article is the final article in a five-part series that details exactly what you need to market your nightclub and make it a success. Creative marketing ideas can generate buzz, deliver value to your customers and increase profits for you. Try these nightclub marketing creative ideas and resources to boost your business this year.
Creative ideas
Host an event - Events are a good way to connect with customers, build your brand and makes sales. Try a ladies' night, a male revue night, an amateur comedy night, a battle of the bands night, a karaoke night, a theme band night (Beatles, Jimmy Buffet, AC/DC, Elvis, etc.), a charity event or even a contest (best costume, egg races, best motorcycle, etc.). Nightclubs are excellent venues for a multitude of entertaining events, and if you are creative and unique you can build a loyal clientele. Partner with others - Partnering with complementary businesses is a great way to network and develop cross promotions that benefit everyone. You could partner with a masseuse to offer "bar stool" massages; or you could join in a poker run or a putter golf tournament, whereby people go from club to club to win prizes. If you're in a more rural area, see if other venue owners want to pitch in together on a van or bus route that visits each nightclub according to a predetermined schedule. In areas where nightclubs are spread throughout a large distance, this helps patrons safely indulge in a favorite activity: bar hopping. You might lose a few customers when the bus comes around, but you'll also pick up new customers and have the opportunity to impress and retain them.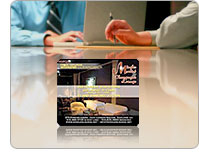 Creative message placement - You don't have to stick with traditional advertising outlets. In fact, the more creative your message placement, the more likely your nightclub is to stand out from the crowd. See if you can purchase ad space from local businesses. You can put stickers on walls, windows, barber and beauty salon mirrors, office workers' computers or cubicles, car bumpers - anywhere your clientele hangs out and doesn't necessarily expect to see a promo for a nightclub. This simple element of surprise is memorable and gives you an edge over your competitors. Promote unique angles - Capitalize on what makes your nightclub unique. Develop creative product and service names so you can brand not only your company, but individual product and service offerings. Instead of simply stating you're offering pitchers of margaritas, give your drinks custom names: "Marley's Margarita," for example. Add your own recipe twists for a truly unique nightclub experience you can promote. Sell complementary products and services - Some nightclubs only sell drinks, others also sell food; but the best nightclubs recognize the retail potential of their establishments: T-shirts, hats, beer mugs, shot glasses, and other items can be sold from a gift store or from behind the bar. This shtick has a dual purpose - not only can you profit from sales, your buyers will essentially give you free advertising every time they don your gear in public or use your glasses with others. Sell holiday and birthday gift certificates for free food, drinks, or merchandise to drum up business and potentially earn new customers. Encourage your current patrons to purchase gift certificates with a special offer that rewards them for doing so.
Resources
Here are a few links to nightclub marketing resources you can use to bolster business: PsPrint (www.psprint.com) - Full-service printing, direct mailing and mailing list generation. Night Club & Bar (http://www.nightclub.com/) - A website dedicated to nightclub and bar marketing and management. Plenty of resources and examples you can glean inspiration from Promoting Night Clubs (http://www.promotingnightclubs.com/) - Interesting tidbits and advice from a nightclub promoter Night Club Business 101 (http://www.nightclubbiz.com/) - Another good resources for nightclub and bar owners. Articles and advice, as well as consulting services, are available here. National Club Industry Association of America (http://www.nciaa.org/) - The professional association for nightclub and bar owners. From the website: "NCIAA's mission is to represent, educate, protect, promote and provide a safe and vibrant nightlife & club community, that supports creative and financial vitality."