Public Relations Marketing: Copywriting
This is the third article in a five-part series that details exactly what you need to market your public relations agency and make it a success. Great PR people know that language and the way it is communicated dictates public perception, so mastering the powers of incredible copywriting is essential for public relations agencies. Here are some public relations agency copywriting tips you can use to build your own business on.
Four steps for writing winning public relations agency copy
Craft a powerful headline - If you're writing a press release for a client, your headline should read like dynamic and exciting news. But if you're sending a direct-mail postcard for yourself, you can be promotional so long as you back up what you say. Deliver your offer and benefit early to capture the most attention. Highlight your benefits - What do you bring to the table that your clients cannot do on their own, and that your competitors cannot provide? This is what your copy should showcase. You might be the most experienced, the fastest, the cheapest, etc. No matter what it is, pick your niche and stick with it.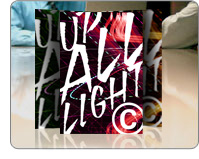 Develop an incredible offer - For the highest possible return on investment, deploy direct-marketing mailers with a can't-refuse offer. How about one month of free PR services so you can show your clients what you can do for them? When media starts calling for interviews, they'll realize they can't live without you. Motivate with a call to action - Deliver a compelling call to action and give potential clients a clear way to contact you to take advantage of your incredible offer.
Example public relations agency postcard copy:
"I want to get free press coverage ... but PR is so expensive!"
Think public relations is expensive? Think again! Great public relations is not only necessary to build your brand and remain visible with the public, it's a surefire way to increase business in both the short and long term. And we're going to prove it to you with a FREE MONTH OF PUBLIC RELATIONS SERVICES. There's no obligation and no payment ... if after 30 days you don't see the value (and profit potential) of ongoing PR services, we promise to leave you alone. Call 555-5555 right now to claim your FREE MONTH of PRESS-GENERATING PR FOR YOUR BUSINESS! Super PR Agency Freedom of speech, freedom of profit