Restaurant Marketing: Copywriting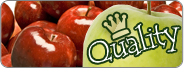 This is the third article in a five-part series that details exactly what you need to market your restaurant and make it a success. The 40/40/20 rule of direct marketing states that 40 percent of your success is based on the quality of your mailing list, another 40 percent is contingent on the perceived value of your offer, and the remaining 20 percent is everything else. But if you can't properly articulate your offer or speak to your customers, they might not even understand what makes your restaurant so special. This is why harnessing the power of copywriting is so important to your restaurant marketing success.
Four steps for writing winning restaurant copy
Craft a powerful headline - When potential patrons are considering your restaurant, they want to know three things: That you have delicious meals, an inviting atmosphere, and fair prices. Your headline should reflect all three benefits. Highlight your benefits - Many amateur writers list features but forget to include benefits in their marketing copy. Make sure you list both, since benefits sell. Features are facts about your restaurant; benefits are how those facts will make for an enjoyable dining experience. If your restaurant is staffed by world-class chefs (feature), then you can guarantee that your patrons will enjoy their meals (benefit).

Develop an incredible offer - Discount coupons, free appetizers, buy-one-get-one offers all work; but you should also keep in mind that customers do not eat at restaurants based on price alone. Apart from great-tasting food, most customers are seeking an experience and are willing to pay more for it. Thus, your incredible offer can be the experience you provide instead of the price paid for it. Motivate with a call to action - Your call to action should tell your patrons exactly what they need to do next to take you up on your offer. It could be simply showing up or making reservations. If your offer is event attendance, you can run a limited-time effort and get a full house fast.
Example restaurant postcard copy:
Wings. Beer. Football. Girls.
Flyball Restaurant has everything you need to host your Fantasy Football draft all for one low price.
Private Fantasy Draft Command Center with Three HDTVs
100 Wings (serves 10)
4 pitchers of ice-cold beer
FREE appetizer veggie snack tray
Unlimited napkins
... all served by our famous Flyball Girls!
Call 555-555-5555 today to reserve your Fantasy Draft Day, and you'll get all this for less than $10 a head. Flyball Restaurant Wings, beer and gorgeous women.