Boost Your Mortgage Business with Greeting Cards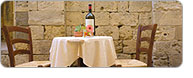 Mortgage brokers enjoy very personal relationships with their clients. Clients share confidential, personal information such as finances with their mortgage brokers, so it's imperative that they have trust and confidence in you. Building and maintaining good relationships with your clients is key, and few marketing mediums help you connect with your clients as well as greeting cards do.
Here's how mortgage brokers can use greeting cards to boost business:
Understand the purpose of a greeting card
For starters, greeting cards are typically not intended to be one-time direct-mail pitches. Instead, they're meant to connect with your clients on a personal level. One greeting card carries sentiment, but the real rewards are the long-term benefits of a continual relationship. Your goal is to show your clients that you care about them and about helping them achieve their goals. Be respectful, and save the pitch for postcards.
Add a personal touch
Since the entire point of sending greeting cards is to foster a personal relationship with your client, you should take advantage of every opportunity to that end. Handwrite your messages, and include something unique to your clients or conversations you've had with them. Bring up topics they've mentioned to you: Family, hobbies, travel, etc., to connect on common ground. If you share mutual interests, a revealing tidbit can make you come across as a friend, not a salesperson. Greeting card envelopes should also include a personal touch, so handwrite addresses whenever possible.

Include a gift
If you can send a relevant gift that matches your client's personality by all means slip it into your greeting card. This is especially pertinent if you're sending a congratulatory or celebratory greeting card. Perhaps you could treat your client and significant other to a dinner for two at a local restaurant, or offer a complimentary three-month membership to a wine-of-the-month club for oenophiles.
Send greeting cards during the off season
Everyone sends greeting cards during the holidays, so much so that the act seems more obligatory than complimentary. Instead, send greeting cards to your clients to congratulate them for achievements, celebrate a major life event such as graduation or retirement, or simply out of the blue to let them know you're thinking about them. Unexpected greeting cards can make a positive impression and are far harder to forget than holiday-themed greeting cards.
Print professional greeting cards
While personal sentiments are important, the total branded effect of sending greeting cards will be lost unless you have a professional presentation. Have your greeting cards printed on 16-point gloss or 13-point recycled matte stock to enrich your design and lend a touch of trust and credibility. When your clients not only appreciate your efforts, but also feel comfortable letting you handle one of the most important purchases they'll ever make, they'll be more likely to recommend you to friends, family and colleagues.
The lone, unexpected greeting card can have a profound emotional effect, and a long-term greeting card strategy reaps huge rewards down the road. Take advantage of the power of greeting cards to grow your mortgage brokering business.