Restaurant Marketing: Ideas and Resources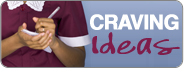 This article is the final article in a five-part series that details exactly what you need to market your restaurant and make it a success. Creative marketing generates buzz, delivers value to your patrons and increases profits for you. Try these creative restaurant marketing ideas and resources to boost your business this year:
Creative ideas
Host an event - Live performances such as musical acts and stand-up comics are a great way to bring customers in droves. Partner with others - Partner with hotels, spas, local attractions and other complementary but non-competing businesses to spread the message about your restaurant. You can place flyers, rack cards, brochures and business cards on counter tops; or you can go in together on a romance and beauty package or family fun package.
Resources
Here are a few links to restaurant marketing resources you can use to bolster business.

PsPrint - Full-service printing, direct mailing and mailing list generation. Small Business Administration - Helpful guides, forms and sample marketing plans for small businesses. The SBA also supports Small Business Development Centers throughout the United States. SCORE - The Service Corps Of Retired Executives provides free advice in the form of online information and business counseling. Simply contact one of SCORE's volunteer members for business mentoring. Restaurant Marketing Association - A restaurant member organization with the goal to "lead America's restaurant industry into a new era of prosperity, prominence and participation, enhancing the quality of life for all we serve." International Hotel and Restaurant Association - The "only global business organization representing the hospitality industry worldwide."