Travel Agent Marketing: Ideas and Resources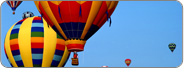 This article is the final article in a five-part series that details exactly what you need to market yourself as a travel agent.
Try these creative travel agent marketing ideas and resources to boost your marketing efforts this year:
Creative ideas
Host a charity event - Host a charitable event that brings your community together to help you get the word out. Auction off a vacation with proceeds going to charity, and you'll also get free press.
Give away a honeymoon - Have a couples contest - something funny and humorous perhaps - and award the winning couple with a honeymoon or other vacation destination. You could make this into a full-blown publicity stunt to get a ton of PR.
Be always visible - Make sure you have posters, flyers, banners and other materials placed in high-traffic areas so you can brand yourself 24 hours a day. Ever notice how a celebrity's power seems to increase when they're always on display? Same goes here.
Get endorsements - Get celebrity endorsements and you'll immediately increase your credibility.
Partner with others - Partner up with other members of the hospitality industry to create full theme-based packages. Attractions, restaurants, spas, hotels, museums and other members could sponsor an adventure getaway, a romantic getaway, a historic getaway or just about anything else.
Resources
Here are a few links to travel agent marketing resources you can use to bolster business.
PsPrint - Full-service printing, direct mailing and mailing list generation.
American Society of Travel Agents - Full of resources you can use to market your company. As the site states, you're "in the business of selling travel."
National Association of Career Travel Agents - Another membership support service for travel agents with marketing resources.
Specialty Travel Agents Association - Do you have specialty packages or serve a special type of client? Then this association is for you.
State, local and regional travel agent associations - There are many other travel agent associations with marketing tips. Perform an online search and you'll find associations pertaining to airlines, islands, destination-specific associations and more.