We can save you more than money here at PsPrint. We can also save you time with our mailing services. We offer our customers a fast, affordable, and convenient way to print and professionally mail your print marketing materials.
3 Steps To Start Your Mailing
Step 1

Place Your Order
Placing your direct mail order is easy with PsPrint. We have several products that we can print and mail to your list of specific addresses anywhere in the U.S.
Visit our Help Center for more details or call us at 800.511.2009.
Step 2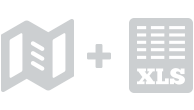 Attach Artwork & Mail List
For us to begin processing your direct mail order, you will need to upload and attach both your print ready artwork and mailing list to the order
We will need both files to begin production of your order
Step 3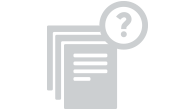 Want Your Overs
If you would like the mail overs (any extra prints that were not mailed), please let us know before production begins or within 24 hours of the mail list attachment.
If the overs fit in one box we will ship them to you at no additional charge.
Our mailing services include:
Processing your mailing list
CASS certification
Inkjet addressing
Postal presorting
Fast turnaround: Your printed products can be mailed 2
to 5 business days after the printing job is finished.
First box of overs shipped at no additional charge. Additional boxes subject to $20 handling fee plus UPS fees.
International mailing addresses subject to an additional $1.25 per piece fee.
Want to use your own mailing list? You are in the right place.

You just need to upload your artwork, select your mailing services option, and then you can let our mailing experts take care of the rest. Products available for direct mail include:

Postcards
Brochures
Greeting cards
Invitations
Booklets
Catalogs
Newsletters

If you want to skip mailing lists all together, try our EDDM postcards.

Need a mailing list? There's no need to go postal. We can help.

In just 15 minutes, you can create a highly targeted mailing list that meets your exact demographic specifications. You'll be able to select businesses or consumers based on ZIP code, age, income and a host of other details.

Questions? Visit our Help Center for useful advice about ordering mailing services, postal guidelines and preparation tips or call our mailing experts at 800.511.2009.

Mailing services are also available for custom printing jobs and direct mailing campaigns by submitting a custom quote request.

Please read our terms and conditions regarding our mailing services, and take note that additional charges may apply for some direct mailing campaigns.