Musician Marketing: Ideas and Resources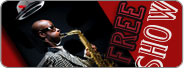 This article is the final article in a five-part series that details exactly what you need to market yourself as a successful musician.
Try these creative musician marketing ideas and resources to boost your musician marketing efforts this year:
Creative ideas
Play an event - Charities, nonprofits, weddings, and other organizations and events are always seeking acts to play for a discounted rate - and that rate is usually "free." Be proactive and offer to play at charitable events, banquets, weddings and other venues in order to get maximum exposure for your talents. Consistently play such events and you could build a loyal fan base for little more investment than your time.
Challenge other bands - Work together with a local venue and other musicians to host a Battle of the Bands to get free exposure for your act.
Be always visible - Make sure you have posters, flyers, banners and other materials placed in high traffic areas so you can brand yourself 24 hours a day. Ever notice how a celebrity's power seems to increase when they're always on display? Same goes here.
Hit the festival circuit - Market yourself for festival entertainment and offer a great price to get good exposure.
Get endorsements - Work hard to get your music in front of the right people, and if you get positive reviews from well-known celebrities, disc jockeys, record producers or even other artists be sure to let everyone know!
Resources
Here are a few links to musician marketing resources you can use to bolster business.
PsPrint - Full-service printing, direct mailing and mailing list generation.
American Federation of Musicians (AFM) - Membership provides benefits to American musicians.
Freelance Musicians' Association - Exclusively focused on helping freelance musicians promote.
Local, state and regional musician associations - Run a web search for musician associations in your area to discover local benefits for musicians.