Public Relations Marketing: Branding
This is the first article in a five-part series that details exactly what you need to market your public relations agency and make it a success. Public relations agencies have a unique challenge when it comes to marketing: Not only do they need to market themselves, they need to do it in a way that demonstrates what they can do for their clients. Your public relations agency will benefit tremendously if you can establish a well-known brand that is easily recognized by potential clients.
Importance of a branded image

Branding is crucial to public relations agency success because this is precisely what your clients expect you to do for them. Your goal is to effectively communicate your clients' messages to the public at large, to introduce new products, hires and milestones, and on occasion to handle damage control. All of this is part of a broader effort to brand; and so if you can show that you can do it better than your competition your clients will trust that you can likewise help them leapfrog their competitors.
How to identify your branded image
To identify what your public relations agency brand image should be, first consider what benefits you provide to your clients that your competition is lacking. Perhaps you specialize in a specific area, such as agriculture, industry, corporate or even damage control. Maybe you offer the fastest response time or boast an impressive portfolio of powerful clients. Whatever it is that you do better than your competition, and the value that this act provides to your clients, becomes your brand image. List all of the words and images you can associate with this concept, and you have a pool to choose from with which to name your public relations agency and draw your creative marketing.
Branding through design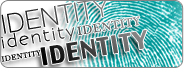 Skilled graphic design can transform your public relations agency's branded identity from a written concept to a visual motivator. This image is what the world will see, and your clients will perceive the ideals and emotions that your image expresses. Above all, potential clients will see your brand and instantly know that you're the agency for the job, since you obviously know what you're doing. When you achieve this, you've developed a powerful public relations agency brand identity.