Business Cards That Stand Out With Shapes, Colors
Your business card is your No. 1 marketing tool and care should be taken to ensure your card - and your company - grabs attention in a positive way. Intuitive graphic design software coupled with superior digital printing technology has made it more economical than ever to spruce up your business card design with colors and shapes that make your business card stand out; increasing the likelihood that your company will come to mind when prospects need the products and services you offer.
Here are some guidelines for designing business cards that stand out with unique shapes and colors:
Spin the color wheel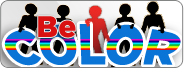 Despite the fact that digital color printing is vibrant and inexpensive, many businesses stick with old-fashioned black and white cards. Unfortunately, that means these businesses have a difficult time standing out in a rolodex. If you want people to remember you, your business card must make an immediate and lasting impact. The best way to do this is by intelligent use of color.
First and foremost, the colors on your business card should match the colors in your logo for a consistent, branded effect. After that, you should use a color wheel to find complementary colors with great contrast and high aesthetic appeal. Sticking to the proper color combinations will help ensure that your card doesn't look gaudy or unprofessional.
Just because you use the standard color wheel to choose your colors doesn't mean you have to use your colors in a standard layout. Try straying from the norm with squiggly lines or a polka-dotted or checkerboard background. You use colors to outline images, accentuate text or even outline the entire card. The point is to be unique enough to stand out and stylish enough to look professional and classy.
Combine colors and shapes
Even though your business card is probably a 2.5-inch by 3-inch rectangle, your card's design doesn't have to follow that square format. Try using circles, ovals, triangles and octagons in your design. You could put your contact information inside a circle, for example; or put a photo inside a triangle. Again, the goal is to be unique and classy to help your card make an immediate impact.
Colors can outline or fill your shapes, and this gives you an excellent opportunity to experiment with different hues, gradients and other filters to make your business card stand out. You can also put a shape within a shape, as with concentric rings, for a striking design that looks great.
Think outside the box
Who said your business card has to be a rectangle anyway? Some of the most unique business cards are die cut to relevant shapes. A locksmith might have his card die cut into the shape of a key, for instance; or a pet groomer's card might be shaped like a dog. Some companies even have their cards die cut to fit in a rolodex. If you're not comfortable with a fun shape like these examples, or if it would be deemed unprofessional in your industry, take a more subtle approach: Have one or more of your card's corners rounded or angled so that your card retains the basic rectangle shape, but adds a touch of flair.
Designing business cards that stand out is simple if you follow a few simple rules: Pick the right colors, use them creatively and add shapes for aesthetic appeal. It doesn't hurt to bend the rules once in awhile if you have a great design that works, because a unique business card gets noticed, and it's your job to make sure it's getting noticed for the right reasons.