Where to Buy Baby Birth Announcement Cards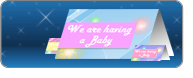 A new baby is one of life's miracles, and the most exciting announcement new parents make. Many parents commemorate the special occasion by buying birth announcement cards to send to friends, family and coworkers. Thus, one consideration that accompanies new birth is where to buy baby birth announcement cards. The answer might not be as simple as you think.
Gift stores and supermarkets
The first answer that comes to mind for most couples is gift stores and supermarkets. Both offer a wide selection of baby birth announcement cards. They're typically inexpensive, though some creative store-bought baby birth announcement cards can be quite costly.
When you buy your announcement cards at local retailers, you have to address envelopes, affix postage and mail them yourself - though you're probably anxious to spread the word about your bundle of joy, the last thing most proud parents want to spend time doing right after their baby is born is address envelopes. It can seem more like paying bills than proudly announcing the birth of your child.
Online gift retailers

Online gift retailers, as opposed to local retailers, offer another option for buying baby birth announcement cards. Since they don't have to stock shelves, they can typically offer a larger selection of birth cards. Just as with local retailers, if you order from online gift retailers you'll have to address and mail your baby birth announcement cards yourself. Another caveat: You'll also have to pay shipping costs on top of your postage to get the cards to you - and if you want them in a few days instead of a few weeks, you'll likely have to pay additional shipping charges.
Design and print your own
A third option, and one many parents love, is to design and print your own baby birth announcement cards. The process isn't as difficult as it might sounds: Simply grab a free layout or design template online, put some photos in using your favorite office or graphic design program, and upload it to an online printing company such as PsPrint.
The benefits of designing your own baby birth announcement cards are threefold: first, you'll love creating your own special commemorative card that you can later put in your baby album, scrapbook or photo frame; second, you're guaranteed to have a truly unique, one-of-a-kind baby announcement for a truly special, one-of-a-kind baby; and third, you don't have to address or stamp a single envelope - your printing company will take care of printing and delivery for you. Best of all, designing and printing your own custom baby birth announcement cards is rather inexpensive. Get instant price quotes using the tools at PsPrint to see for yourself.
In conclusion, your baby's birth is a once-in-a-lifetime event that deserves to be celebrated accordingly. With custom baby birth announcement cards, you can commemorate the event in a way no one else can duplicate.