How to Make a Movie Poster
Ever wondered how to make a poster just like the ones that advertise the newest blockbusters? It might not be as difficult as you think - and can make a great addition to any designers portfolio. The following article details how to make a movie poster you'll be proud to display anywhere, whether the movie is real or not.
Proper file setup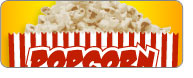 One of the first questions that comes to mind when you want to make a movie poster is what size the poster should be. Movie posters vary in size depending on decade, country and purpose. Since the 1980s, the standard movie poster size in the United States has been 27-inches wide by 40-inches high, so that's a good place to start.
You also need to know what your poster resolution and color format should be. For the former, 300 dpi is good; for the latter, go with CMYK (for Cyan, Magenta, Yellow, Black) four-color process. Your best bet is to download a free movie poster layout template, which already comes in the proper resolution and color format and is complete with bleed lines, a safe area and cutlines. Once all these are in place, you're ready to make a movie poster!
Design your movie poster
The sky's the limits when it comes to the actual design of your movie poster - as Hollywood goes, if a design convention exists it has been ignored in the name of artistic freedom. Still, many posters have close-up views of their stars positioned in their settings in a way that denotes the genre of film and what type of experience audiences should expect.
"The Proposal" movie poster, for example, singles out co-stars Sandra Bullock and Ryan Reynolds on a white backdrop, with Bullock pulling Reynolds' tie. We get the idea this is a romantic comedy in which the woman wants the man to do something. "The Fugitive" movie poster, in contrast, depicts Harrison Ford running - we know this is an action film in which one of our favorite heroes (by any character name) is trying to escape the law.
Somewhere in the mix is the movie title, whether over, below or to the side of the central images. Finally, the film credits are listed; often on the bottom of the poster but that is not always the case. A popular question many graphic designers want to know the answer to is what fonts are used on movie posters. The answer isn't so simple, because many professional movie poster design companies create custom fonts for movies. However, there is an excellent post that compares fonts you probably have on Photoshop to movie poster fonts - and you can actually get so close to the actual fonts with what you already have you probably won't even notice the difference.
Print your movie poster
Movie posters are typically printed on premium papers. When you make a poster, you can likewise print on high-quality papers such as 100-pound gloss cover or text, or a super-thick 16-point gloss cover or recycled 13-point matte cover.
Printing is the third and final step. Make sure you get a proof first to double check your design before you send your poster to press. How exciting to have made your own movie poster!